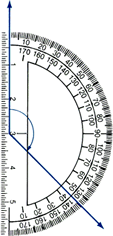 Brain-Disabling Treatments 

in Psychiatry by Peter Breggin MD

Psychiatry's nature cannot be changed; it can only be constrained by public outrage

There are better alternatives to biopsychiatric treatments.  Dr. Breggin has spent decades gathering, documenting and writing in depth about how individuals can better help themselves, how professionals can better help their patients, clients, students, and how adults can better help children to grow up strong and independent.

To obtain Dr. Peter Breggin's books and to access a wealth of free information including most of his scientific papers, as well as interviews, tapes, and so forth, please go to Dr. Breggin's professional website.

To join Dr. Peter Breggin's new reform organization, the 
Empathic Therapy Center
, please visit that website. Help us to continue to empower and inform professionals, the media, citizens and others about better, safer, more human-centered help for children and adults in emotional distress or crisis.  The Empathic Therapy Center has already scheduled its first of planned annual conferences, April 8-9, 2011.  The Empathic Therapy Conference is open both to interested laypersons and professionals from  counseling, social work, nursing, teaching, psychotherapy, psychology, and psychiatry.   Dr. Breggin is no longer affiliated with the International Center for the Study of Psychiatry and Psychology which he founded and led from 1972-2002, and Dr. Breggin will no longer be involved in its conferences.  Dr. Breggin's new Empathic Therapy Center conferences will be fun, inspiring, and informative -- featuring a special focus on human-centered help and service as well as offering critical information about biopsychiatric treatments.
Peter R. Breggin MD

Ginger Ross Breggin

206A Dryden Rd. PMB 112

Ithaca, NY 14850

607-272-5328

PsychiatricDrugFacts@hotmail.com